DJ Sugar Bear ~ The "Dreams of Doo Wop" Show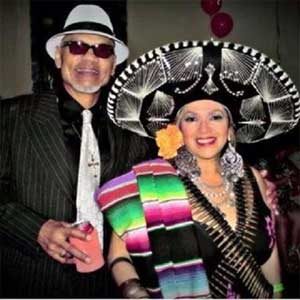 Q-VO and Welcome to The Dreams of Doo Wop Show. My name is Sugar Bear and I will be your Host and DJ while you take a musical cruise. I love Doo Wop. It reminds me of the good days with my Brother and Familia, Friends, and party-times. I was born and raised in Pacoima, Califas. I was in the US Marine Corps in the early 1970s and enjoyed the experience. A salute to all the Veterans. I have been retired for a bit and love it! I now play golf and work around the household. I am happy and married to Marti.
I play the Doo Wops because it brings back good memories and times. It also crosses over different genres of music. I love the blend. Doo Wop for Lovers, Baby! The Dreams of Doo Wop.