DJ Doña Pancha ~ The "CLEAN-UP" Show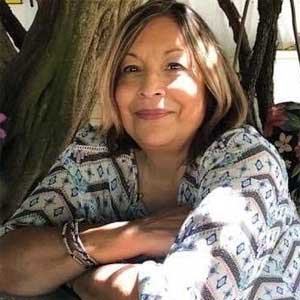 Greetings and Welcome. My name is Dona Pancha aka Janie C., and I am the host and DJ of The Clean-up Show here on The ELARevue. I love music and enjoy working with so many talented DJs, Musicians and Musical Producers. I enjoy selecting the music and mixing the songs for my listeners. I hope they enjoy the sounds as much as I enjoy playing them. The music files that we present represent the highest in quality and sound. You can play the shows at full volume and not distort the sound. We have a wide selection to choose from and I love to mix-it-up for you. I especially love the Rhythm & Blue, Oldies but Goodies, and songs from the Eastside Sound.
I was born in Texas, but my family moved to Los Angeles, CA. during my early years. I attended schools and worked near the Downtown L.A. area. I attended many dances at the local venues. The place was exploding with music, cruising, and parties during the 1960s and 70s. Many famous musical bands and personalities passed through and stayed for a while. We saw Ike & Tina Turner, WAR, Cannibal & the Headhunters, Thee Midniters, Lalo Guerrero, Willie Bobo, Cal Tjader, TIERRA, El Chicano, MALO, Linda Ronstadt, Brenton Wood and many more. I am so happy to present this music on The Clean-up Show.