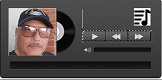 Grab Bag 14 5/2/20
Welcome to everybody to the 14th edition of the Great American Song Books Grab Bag Series on the Internet Jukebox. On this edition I will feature 21 artists enjoy the music of Glen Campbell with the lovely melody of Don't Pull Your Love Out On Me Baby and Then You Can Tell Me Goodbye followed by Dusty Springfield with Just A Little Lovin, The Temptations with At Last, Karrin Allyson with You Can't Rush Spring, Seal with A Kiss From A Rose, Lionel Richie with Penny Lover, SWV with Weak, Tierra with Take You There, Teena Marie with Irons In The Fire, Whispers with Welcome To My Dreams, Chante Moore with Soul Dance, Peter Allen with Fly Away, Phil Perry with Melody Of Love, Pieces Of A Dream with Round Midnight, Diana Krall with Baby, Baby All The Time, Luis Salinas with La Estrella del Fin, Marilyn Scott with You Don't Know Me, Eva Cassidy with Ain't No Sunshine, Peabo Bryson with All My Love, Natalie Cole with Tell Me All About It and to bring the 14th edition of the Great American Song Books Grab Bag Series I pick Little Willie G with his wonderful tune A World Where No One Cries.
So if you have 1:34:38 of your time this weekend log into the Internet Jukebox at East LA Revue. Com and enjoy the wonderful smooth sounds of the 14th edition of the Grab Bag on the Great American Song Book Show.
Grab Bag 13 3/26/20
Welcome everyone to the 13th edition of the Great American Song Book's Grab Bag Series here on the Internet Jukebox as I continue with 21 artist's from the music world some for the present to the past. We start this weeks show with the band known as Trio Intimo with their version of classic bolero La Barca followed by Trio Elias with Sabor A Mi, Trio Del Alma with Can You Hear My Words, Louie & Lorenzo with Dos Amores, Rafael Pollo Brito with Con Un Exploreador, Leslie Paula with Adonde Estas Ahora, John Cain with Romance Divino, SachaBoutros with Amor Imposible, Nosotros with Cinco Sentidos, Rene & Rene with Anjelito, Bob Gallarza with It's Gonna Take A Miracle, Mel Torme with Perfida, Nat king Cole with Route 66, Wynton Marsalis & Ruben Blades with I Can't Give You Anything But Love, Roy Hargrove with You Go To My Head, Natalie Cole with Tell Me All About It, Steve Tyrell with Come Live With Me, Karrin Allyson with Day Dream, Matt Monro with Strangers In The Night, Janis Mann with Slow Hot Wind and to bring the 13th edition of the show I picked Kenny Rankin with the classic tune That's All.
So if you enjoy the sounds of latin rhythms with guitars, horns, Sax's and percussions drop in on the Great American Song Book here on the Internet Jukebox and enjoy Grab Bag 6 and feel to give some feedback on what you think of the show or what you may like to hear on a future show at Chino777@aol.com
lenght of this show is 1:19:54