CRUISIN' THRU MIDNITE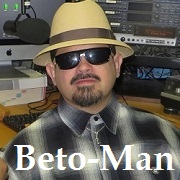 Interview with Richard "CHEECH" Marin uploaded 4/16/18
Interview with Richard "CHEECH" Marin uploaded 4/16/18
Greetings and Welcome to the East LA Revue Internet Radio and Chicano Highlights with Roberto "El Beto-man" Tijerina. On this segment we are interviewing Richard "CHEECH" Marin.
RICHARD ANTHONY "Cheech" MARIN (born July 13, 1946 in Los Angeles, CA.) is an American stand-up comedian, actor, voice actor, writer and activist who gained recognition as part of the comedy act Cheech & Chong during the 1970s and early 1980s with Tommy Chong and as Don Johnson's partner, Insp. Joe Dominguez, on Nash Bridges. Marin participated in a number of comedy albums and feature film comedies in the 1970s and 1980s. Tommy Chong directed four of their films while co-writing and starring in all seven with Marin. After Cheech & Chong disbanded in 1985, Marin starred in a number of films as a solo actor, most notably Born in East L.A., The Shrimp on the Barbie, Tin Cup, and Once Upon a Time in Mexico. Marin is a frequent collaborator of the director Robert Rodriguez, who has worked with Marin seven times; the last two installments of the Mexico trilogy, the Spy Kids trilogy, From Dusk Till Dawn and Machete. He has also voiced characters in several Disney films, including Oliver & Company, The Lion King, the Cars series, Coco and Beverly Hills Chihuahua. They discuss Cheech's family back-ground; his involvement in the music and film industry; and information about his Chicano or Mexican/American art collection.
Marin is an avid collector of Chicano art. Two national touring exhibitions have featured works from his private collection. Marin started collecting Chicano art in the 1980s. He feels that it's important to "use his celebrity status to call attention to what he saw as an under-appreciated and under-represented style of art." The Cheech Center Organization @ https://thecheechcenter.org/ and more information about "The Cheech Center" on Facebook @ https://www.facebook.com/TheCheechCenter/.
 (Courtesy of the Los Angeles Times; writer: Carolina A. Miranda) "Actor and comedian Cheech Marin, who for decades has been a noted collector of Chicano art, is teaming up with the city of Riverside and the Riverside Art Museum to create a Chicano art center.
The proposed museum, tentatively titled the Cheech Marin Center for Chicano Art, Culture and Industry, would be housed in a roughly 60,000-square-foot building now occupied by the main branch of the Riverside Public Library, which will be moving to a new structure a few blocks away.
 The goal of Marin's center — still in the earliest planning stages — would be to provide a permanent home for more than 700 works from his collection, which includes painting, sculpture and photography by Chicano artists from throughout the United States.
It'll be the one place worldwide that everybody can go to for all things Chicano art," says Marin. "And it will not just be display, but it will have an academic feature so Chicano art can be seen and can be studied. There are five universities in the area."
 The museum would be a partnership between Marin (who would supply his art), the city of Riverside (which owns the building) and the art museum (which would manage the new center). The proposal is scheduled to be announced at a news conference on Tuesday morning at the Riverside Public Library. On May 16, the three parties will then present a memorandum of understanding to the Riverside City Council, which has to approve any formal negotiations for the use of the building.
Following approval of the memorandum, is approved, Marin, the Riverside Art Museum and the city would have from nine months to a year to work out the particulars: finalizing cost estimates for the renovation of the library building, determining the operating expenses and structure of the new institution and arranging an agreement with Marin for how his collection will be presented. That agreement could include the eventual donation of works."
Thank you for stopping by "Chicano Highlights", with your host "Robert "El Beto-man" Tijerina on the Radio Aztlan KUCR 88.3 FM http://www.kucr.org. The interview was recorded and broadcasted at the University of California, and rebroadcasted on the East LA Revue Internet Radio @ http://www.eastlarevue.com/beto.html for your convenience. This show was produced by Roberto Tijerina, Estella Acuña, Elliot Fong, and Steven Chavez We thank you for your continued support and ask that you stop by again and check out the other features here on this music site.
Recording Time 49m 3s
Beto's Interview Archives
ART BLAJOS - 29m 23s
BERTHA OROPEZA - 40m 34s
BILLY CARDENAS - 26m 20s
IRMA RANGEL- 29m 58s
DAVID ENCINA- 25m 54s
EVAN GREENSPAN- 33m 34s
JOHNNY HERNANDEZ- 59m 25s
PETER BENEVIDES- 28m 16s
TONY JARAMILLO- 29m 29s
TERESA ESPINOZA - 43m 16s
IGNACIO GOMEZ 38m 9s
© 2004, All Rights Reserved - East LA Revue